Founded in 2003, LinkedIn currently counts with more than 500 million members, and today it is the largest database of digital curriculums in the world. As a social network, LinkedIn is the ideal space to find new business opportunities and share professional information through news and groups. This platform is the number one when it comes to lead generation B2B.
Why choose LinkedIn Ads?
As a social network for professionals, LinkedIn offers a very attractive digital space for businesses that want to increase their online visibility and have a target audience with a specific professional profile.
The segmentation of LinkedIn Ads is especially attractive because it allows to fine-tune the advertising by professional sector in a granular manner (sector, company size, position, function, and antiquity) aside from geolocation by gender, age and other demographic characteristics. The main advantage of these ads on LinkedIn is not only the number of users they can reach, but also the capacity of segmentation and the quality of the traffic that they generate.
Our advertising strategies on LinkedIn
As a LinkedIn advertising agency, we will study the objectives of your business and create a personalised strategy with measurable results that we will work day by day to improve, following these steps:
01
Defining a target audience
We will define your target audience according to your specifications and we will outline an ad strategy based on your objectives, defining the reach of the audience that we will get to and the necessary budgets. We will segment the audience based on demographic, geographic, behavioural and professional factors.
We will define the most adequate ad typology according to the campaign's objective and to the defined strategy. Among the options offered by LinkedIn advertising, we highlight the following:
Sponsored Content: : To promote your video and image content by showing it in the LinkedIn feed to a specific segmentation of users. We can guide them to specific objectives of brand awareness, lead capture and video visualisation.
Sponsored InMail: To send personalized InMail messages to very concrete audiences.
Text Ads: To show text ads of 75 characters along with an image. They will be published in the right column of the screen and in the sub-header of LinkedIn.
Dynamic Ads: To personalise your LinkedIn paid ads based on your audience.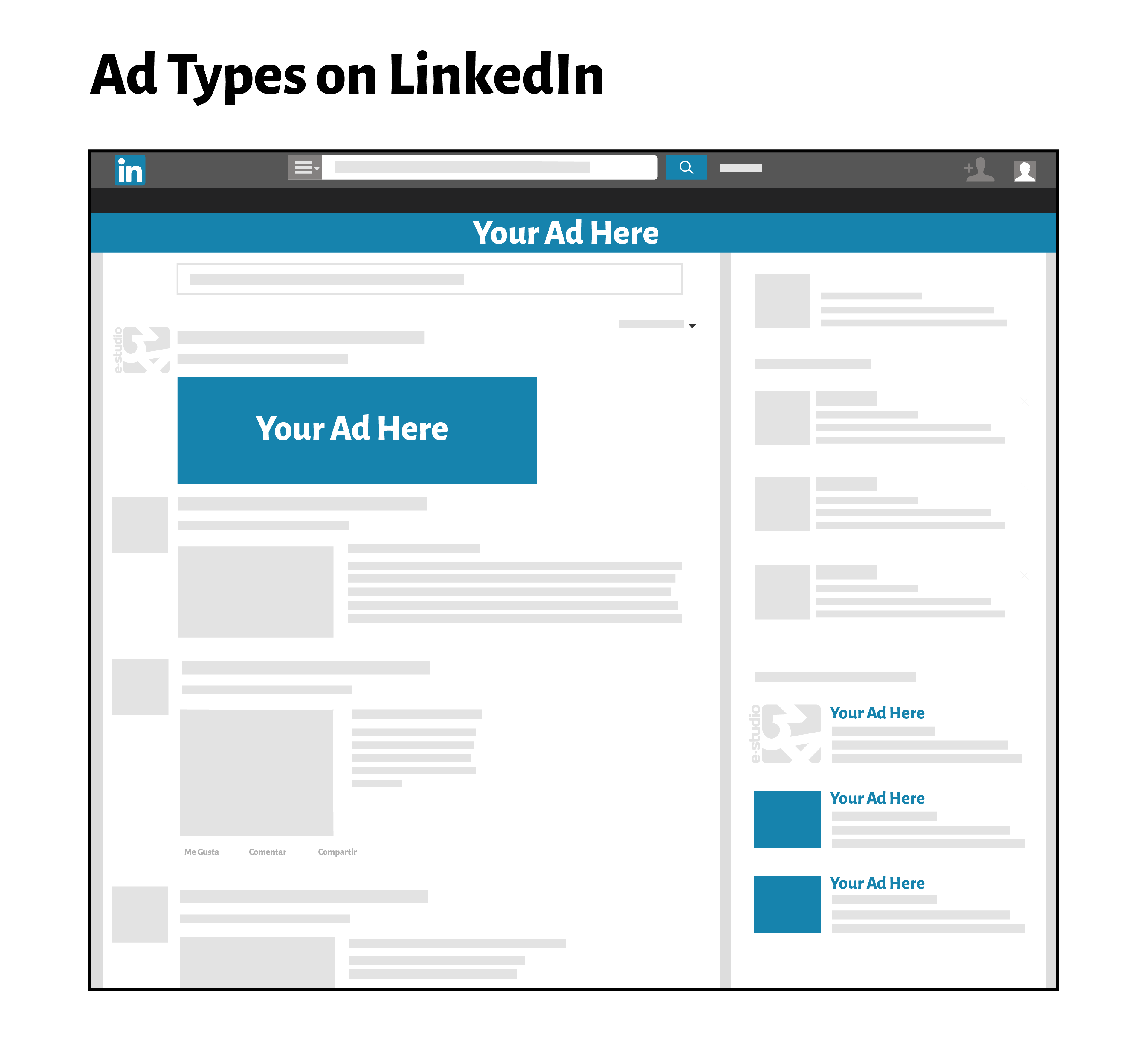 03
Launch, Tracking and Optimisation
Just like in all our campaign, we will make sure that the initial configuration is correct so we are able to guarantee a precise tracking of results. Once the target audience and the strategy are both tested and defined, we will launch your campaign and collect the data to proceed with its subsequent optimisation and improvement of results. In addition, we will share with you an automated report from which you can see in real time the results of the campaign and thus have the maximum control over the ads on LinkedIn that are working best.
Are you interested in our LinkedIn advertising services? Or maybe you prefer Facebook Ads?
Do not hesitate any more and get in touch with us today.
LinkedIn Ads Case Studies