Facebook is the most popular network when it comes to social media; it was born in 2004 and it changed the way we communicate online. Since then it has become the second most popular site visited online.
Facebook Ads platform was born in 2006 and since then it has become the centre of digital advertising. It has grown year after year thanks to the mobile ads, becoming a leader in promoting mobile applications.
What does Facebook Ads offer?
Advertising in Facebook allows brands to make themselves known through their social network with different formats and ad configurations.
What makes this platform particularly more attractive to advertisers is the ability to segment ads by location, age, gender, language, and most importantly a wide range of interests, something that is exclusive to Facebook at the moment.
As advertisers, Facebook Ads gives us not only the ability to show our ads to our chosen demographics, but also it shows it to a demographic that has compatible interests with our product or service.
Advertising campaigns on Facebook can be used to:
Increase Facebook community: promote a fan page so it brings visibility to its content, increase the number of fans and social interactions (comments & likes).
Increase traffic: promote a website in order to receive quality visits that end up in conversions.
Boost Downloads: increase the direct number of app downloads.
Our Facebook Ads strategies:
In eStudio34 we have a professional team of experts in Facebook social advertising that will study your business goals creating a personalized strategy with measurable results that we will work to improve proactively.
Our strategies usually include the following steps:
01
Ad targeting definition
We will define the ads strategy according to the client's target market,  outlining the audience we want to reach and the required budget.
According to the specifications of the client's target market, we will draft the ad strategy, defining the reach of the targeted audience and the necessary budgets. According to the variety of the audience's demographics, different Facebook campaigns will be created.
In addition to attracting new users, we can also do remarketing campaigns on Facebook, meaning that we can impact a user who has already visited our website with different messages. You will even be able to upload a list of emails or phone numbers of clients from your database.
According to our ad campaign goals, we will use different types of ads, amongst our main options we will have to choose between:
Social Ads: The most traditional text-based ad (90 characters) and a visible image or video in the right column of the website. With this type of advertising, you can reach any user who is registered on Facebook. In the last couple of years, this type of ad has gained much more mobile visibility due to the fact that the ads appear in the centre of the users page and it disguises itself between the shared content.
Sponsored Ads (sponsored stories): The best option for brands that already have a fan base of followers. These sponsored stories are also displayed in the user's wall recommending the content and, in some cases, referring to friends that liked that content. This ad format comes with "Like" buttons besides external links with call to actions, such us "Register".
According to the ad selection, we'll have to consider its size, but maybe the most important thing is its content. As with any ad, creativity pays dividends. Therefore, at eStudio34 we work with our clients' marketing team analysing their competition in order to create ads with high levels of CTR and conversion.
04
Launch, Tracking and Optimisation
As do with all our campaigns, we make sure that the initial setting is correct so we can assure a precise monitoring of the results.Once tested, the campaign is launched and once the first results are obtained, it is optimised accordingly. We will share the reports with the client regularly to show which ads are performing better and the effectiveness of the campaign in general.
Where ever posible we will also use remarketing for Facebook using the remarketing pixel (cookies) and email databases:
Remarketing Facebook Ads: Pixel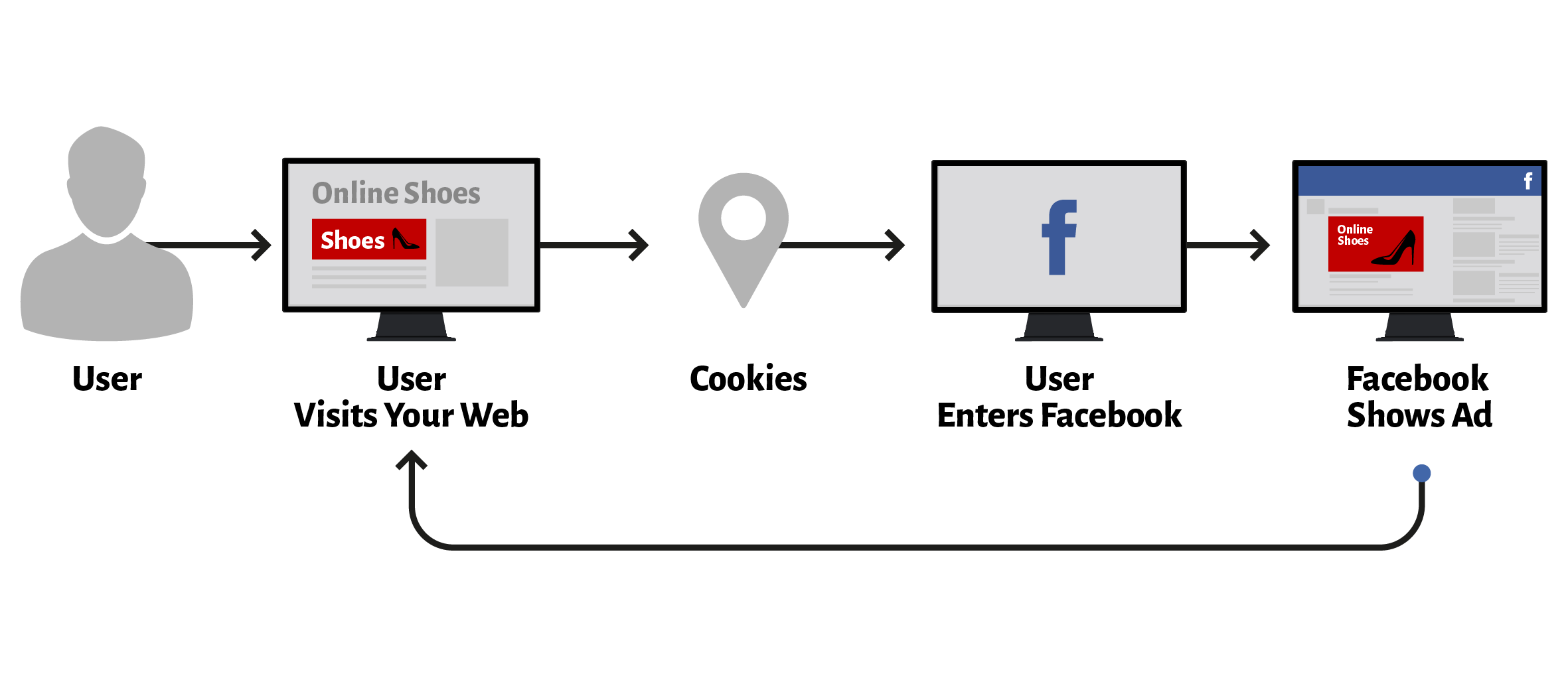 Remarketing Facebook Ads: Emails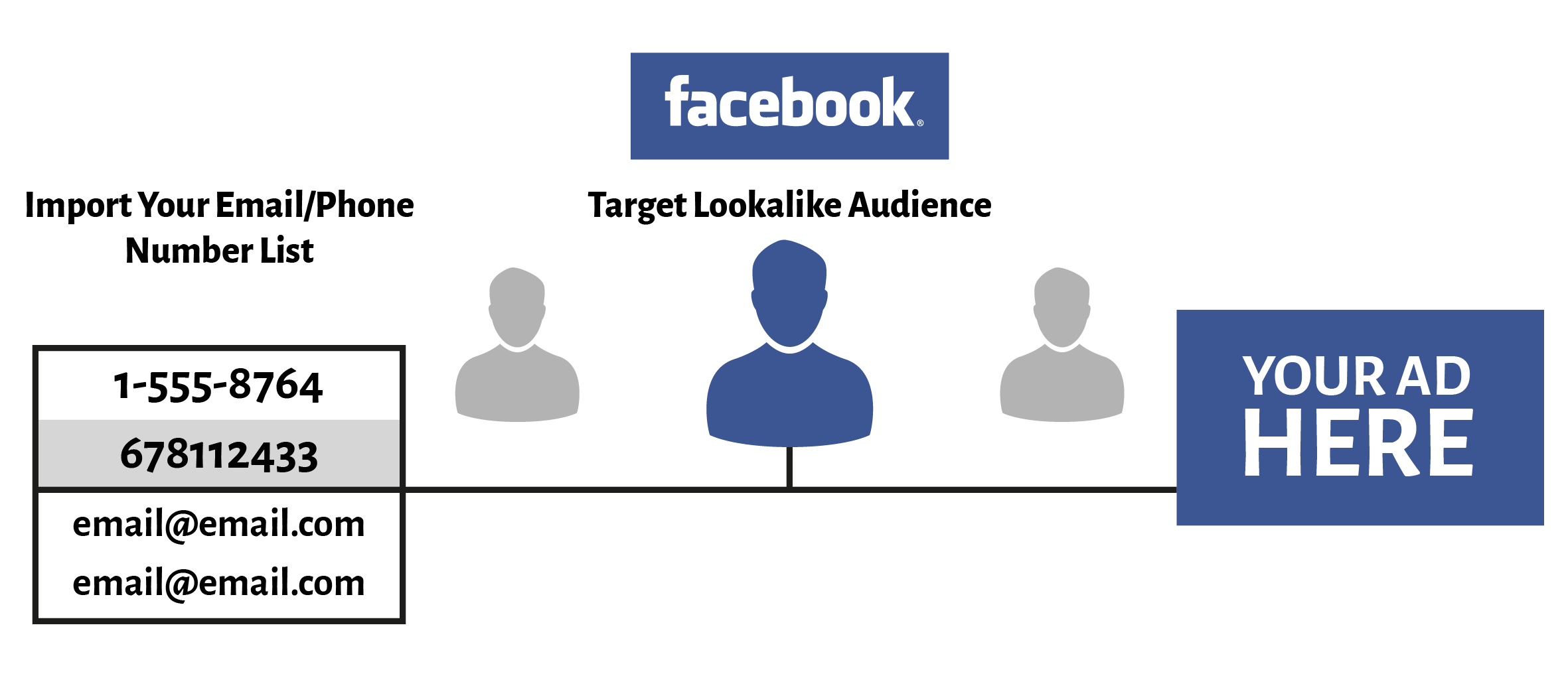 Are you interested in our Facebook Advertising services? Or maybe you prefer other social platforms such as LinkedIn Ads or Youtube Ads? Do not hesitate to contact us, we will be delighted to help you.
Facebook Ads Case Studies